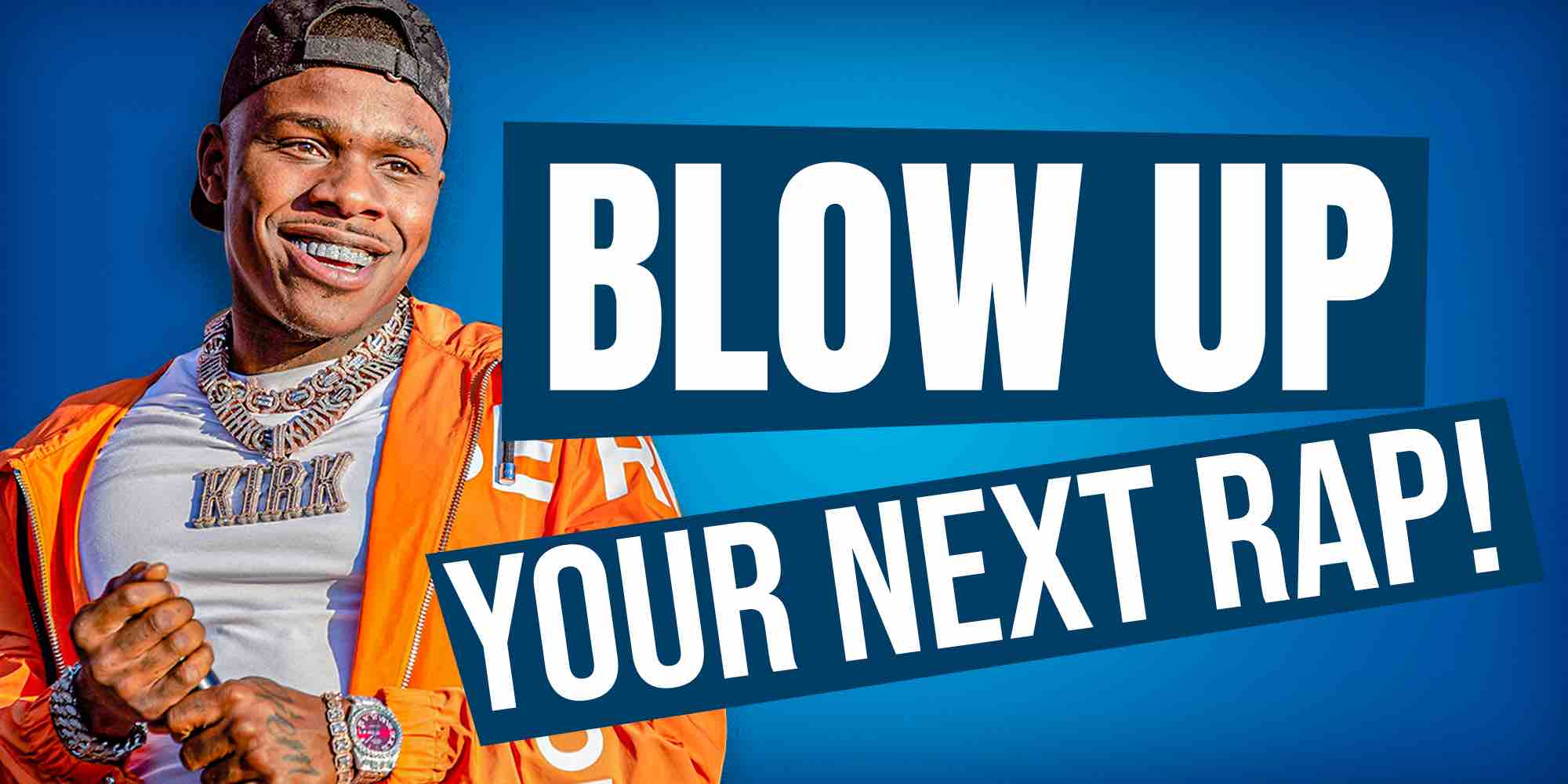 INTRODUCTION
It's the dream for any modern-day rapper- it's also feasible!
That's only if you can overcome all of the hurdles.
In my experience, the #1 thing holding you back is song quality.
See, the quote that "good music markets itself", is not 100% incorrect.
The Spotify algorithm ONLY promotes what the people listen to... And they don't listen to trash.
If you want to go from an average to a professional rapper, this guide will show you how!
#1. STOP MAKING LONG INTROS
I have bad news for you.
Nobody's going to sit through and listen to your 35-second song intro.
It just doesn't happen, sorry to say it.
It might seem like people are just dying to hear your music when it gets placed, but ppl are generally multitasking while listening.
The listeners are either driving home, working out, or just chilling at home.
If the verses take too long to start guess what they're going to do… SKIP!
Listen to how quickly A-list rappers start their raps:
WHY LONG INTROS MEAN FEWER STREAMS
People that skip your track do more damage than good.
These individuals who listen to only a few seconds of your track do NOT count as a stream in Spotify's system.
That means that sometimes you can get 1000 people to click your music, but end up with only 200 streams.
(TAP HERE to improve your rap flow as well!)
HOW SKIPS AFFECT YOUR SHOT AT SPOTIFY ALGORITHM PLAYLISTS
Here is some more bad news (yikes!)
Spotify takes note of how many skips your song gets.
Say you release a single, if it gets 1000 streams but zero skips it's doing better than 2000 streams and 50 skips.
Listeners vote on your music every time they hear it via engagements.
These are examples of upvotes for a track:
Adding to favorites

Placing in playlists

Listening to over 30+ seconds

Embedding to websites
The algorithm counts these.
This is why the best music matters, you're going to promote with ease and get it to more people faster!
RECORD YOUR VERSES LINE BY LINE
A bad recording will be your downfall!
The best way to get quality recordings is to record your verses line by line.
Sometimes you'll even have to repeat a verse maybe three or four times before accepting it.
When you've got many recordings you'll be able to stack the vocals to get great special dynamics.
That's what 347Aidan did in his hit song Dancing In My Room:
Your engineer will do the work of sorting through to make you sound amazing… So get the recordings straight damn it!
KEEP A CONSISTENT VOCAL RANGE
Ever wonder why producers dream of working with Drake?
(It's not only about the clout aspect.)
Drake had consistency in his voice - this is something you need to strive for to make a good track!
Although it's not bad to change pitch, you should keep it relatively baselined.
The hardest part of mixing is trying to sync the coals with the beat.
A flat voice allows syncing with ease.
This makes less work for the engineer, meaning less room for mixing errors.
If you want to add any swings or downturns, make a secondary recording then send it to your engineer.
Good harmony = good song.
(TAP HERE to improve your rap flow as well!)
HIRE AN ENGINEER AND PRODUCER
You need to pay the cost to be the boss.
A lot of artists are confused about what it means to be a successful artist.
Sure, marketing is important.
But… you can't market a crap song.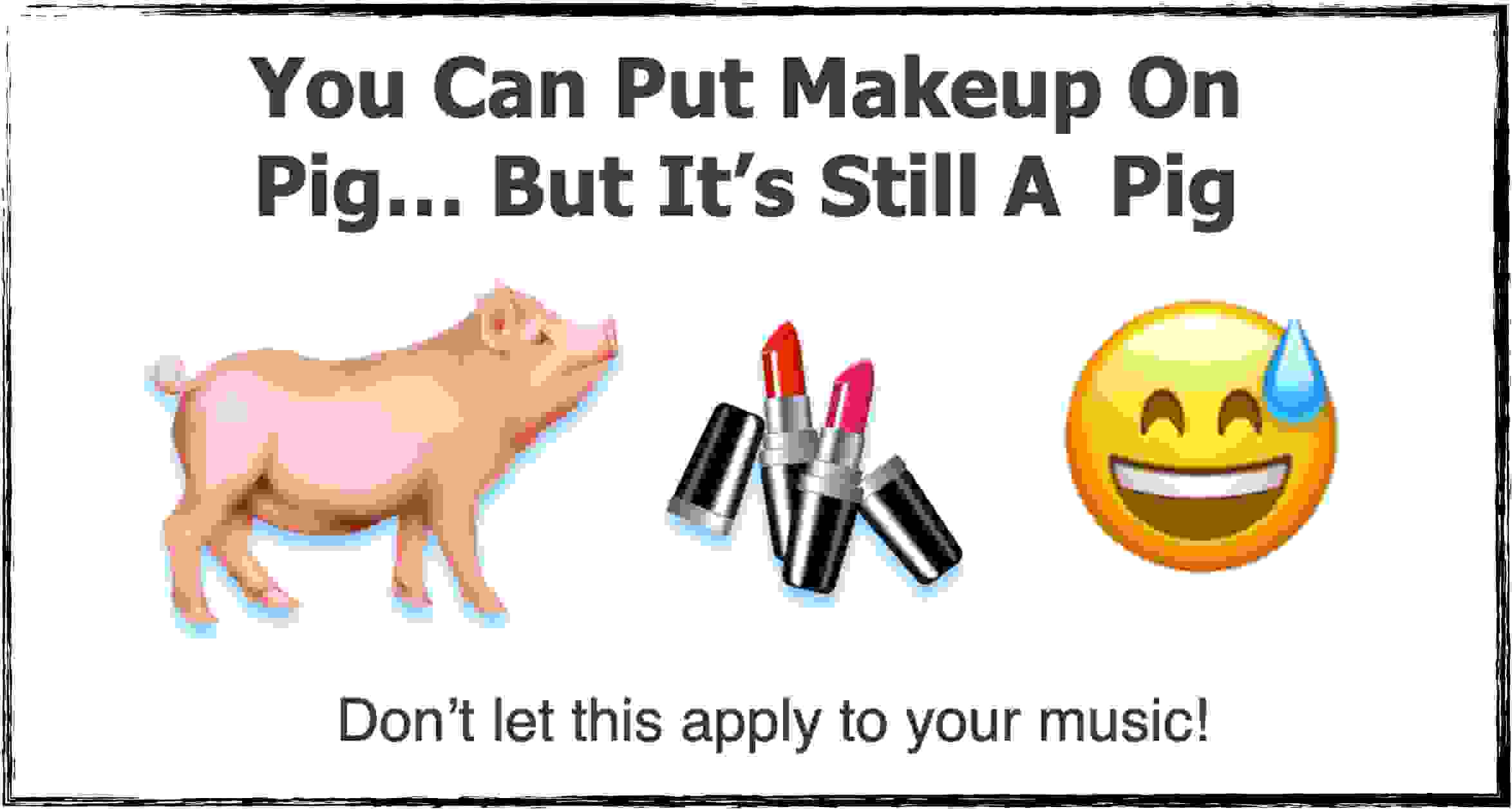 No reasonably fan will sit down and listen to bad music, let alone enjoy it!
That's why you MUST invest in professional help.
How can you possibly expect to crush it if you're not willing to invest in yourself?
Trying to learn to do this yourself is a good idea!
This takes a long time though, and should still be releasing music as of now.
IF YOU CAN'T SING COLLAB
Unless you've been singing for over 5 years… get a vocal coach.
They're costly, but the return on investment is INSURMOUNTABLE!
I'm sorry to break it to you, but you're probably not as good of a singer as you think.
See, your friends and family want to be nice and supportive so they often lie to artists. Not to mention - Distrokid wants to make money from you so they won't stop you if the music is bad.
Sometimes curators may even believe in you and playlist your song even if the singing isn't good!
The FANS though… Are not as generous.
That's why sometimes you promote your music but get a pitiful amount of streams back.
In these cases, you're better off collaborating with a vocal singer rather than doing the singing yourself.
There are MANY girls and guys waiting to collaborate with you!
Boost Collective is a tool that connects you to these artists:

YOUR NEXT STEPS!
Music success doesn't come easy - except it does, with Boost Collective!
Whether you want:
See how we can help your music career below👇