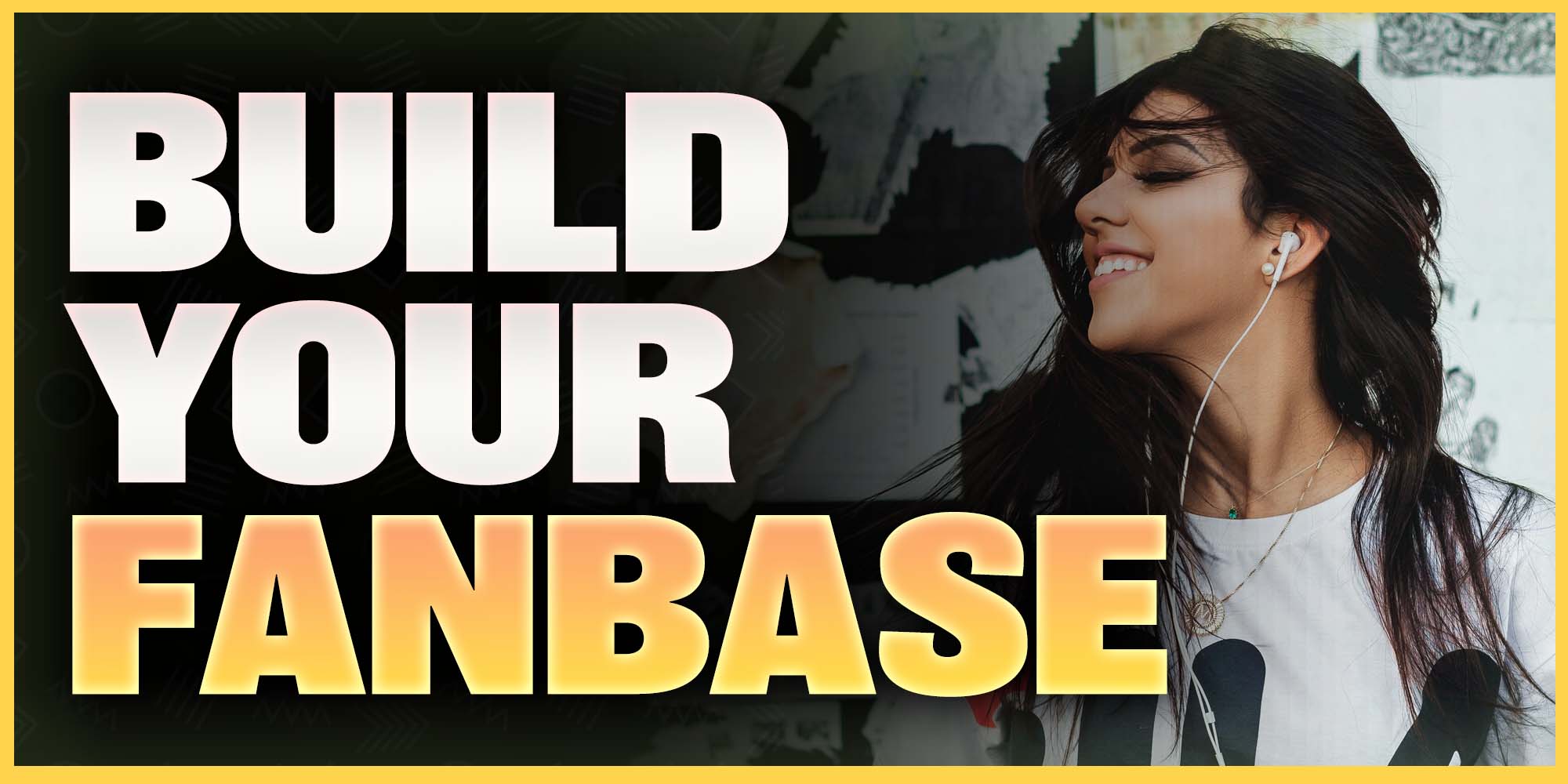 BUILDING A MUSIC FANBASE
If we asked 96% of artists they will say no, and the last 4% are liars.
The pain of being neglected hits deep, and it's not something people generally forget.
Everybody wants to be shown some love now and then, and once they receive it they're going to like you more, That's how positive relationships work.
This information is necessary when it comes to growth in the music industry.
You need to take this same approach when it comes to killing it through fan interaction.
"Kill them with kindness" is a blanket term that fits most aspects of fan interactions.
By ignoring the media part and focusing on the social part you will be able to create a long-lasting loyal fan base.
No more thinking of how to interact with your fans.
Or even worse, no more failing with poor fan interaction.
We at Boost Collective simplified your problem through this effective guide on fan interaction.
moment of truth: FIND OUT WHO YOUR FANS are
An easy way to find out exactly who your fans are is by targeting exactly what sets you apart from other artists.
Let's dive in.
Let's say you're a producer, songwriter, or perhaps even a sound engineer and would like to put out content for your fans on your profile or any social media platform.
You must make sure that the content put out reflects what your specialty is.
Are you knowledgeable and want to share some quick tips and tricks around a topic?
If you find trouble searching for exactly what makes you unique then just get more and more specific.
Finding your specialty can take some searching but there's going to be at least one amazing thing that you excel in!
Make sure that your audience has solid reasons to return to your account.
The people who return to follow you are your fans.
how MONITORing YOUR FANs can help you out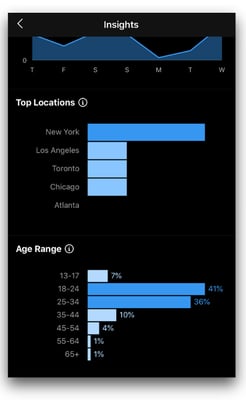 If you're losing followers as fast as you get them, there is no meaning in what you're doing.
You need to understand these metrics to know your fan base on a deeper level.
Thankfully, Instagram has given the business account option, which allows you to check how many people are viewing your profile, exactly how many individuals your post can reach, and which posts of yours are killing it in terms of fan engagement.
It even shows where your followers originate from
With the help of this information, you can look into your content and know exactly where your strong points are and where you fall short.
These patterns will help you when it comes time to switch up your strategies so that you can replicate the same great results in future content.
For example, if you notice that your how-to instruction posts do much better than your controversial opinion post, it's probably better to orient your page around the instruction posts.
That way you can provide better value to your fan base.
are you properly INTERACTING with new fans?
Great tools give great results. One of the most

p

owerful tools available on social media is the hashtag.
Here are two distinct ways you can use hashtags to kick-start fan interactions.
#1. Relatable tagging
In the grand scheme of social media, one of the best types of comments you can get is one that tags a friend in it.
It's free real estate!

For starters, the comment itself does a lot to boost fan engagement and kicks the Instagram algorithm into ignition 🔥 it also brings a new person over to your page to check out what you're doing.
This new page visitor gets the chance to look at your profile and potentially hit that follow button.
Because of the great promotional opportunity in relatable tagging, it's super important to encourage your fan base to tag others.
If you're making the piece of content, make sure to nudge them to tag somebody in the post.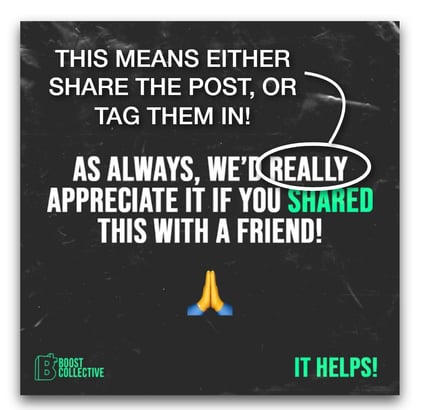 If you are simply re-posting or forgot to add it to the content, you should make use of the caption to encourage tagging.

#2. Giveaway tagging
Another great and super effective way to interact with potential new fans is by posting giveaways on your page encouraging the participants to tag a friend to follow also participate.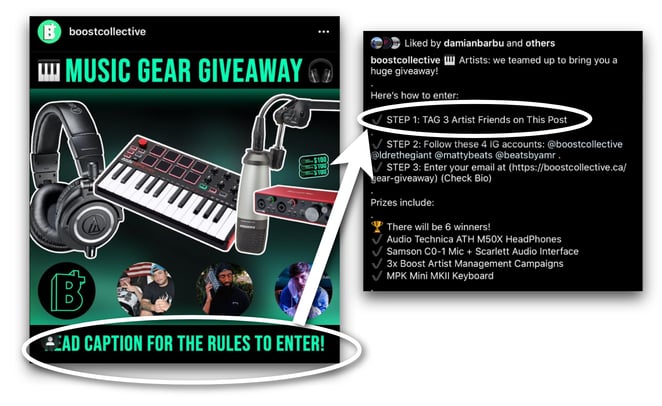 This works well because it gives an incentive to tag others and the new people will naturally check out the giveaway but also check out the rest of the page.
Pretty nice publicity if you ask me.
you need to be TURNING VISITORS INTO FANS
I want to ram my head into a brick wall when I keep seeing these types of pages: the ones with horrible layouts.
This is an issue because it's messy and does not communicate what your music and brand are about. The human eye is attracted to pretty things (hence the word "attractive".)
By freshening up your page a bit, you can do a lot to boost fan interactions with new visitors.
It is super important for the audience to be aware of what is in store for them once they tap that follow.
By having a great feed/theme on the page you can show them the type of consistent content presented.
The great thing is that once your account is properly designed to turn visitors into fans you'll have an easier time focusing on content.
Your page design will take care of the rest!
timing - when and why does it matter?
You need to consider the time when you make your posts, to truly target your fan base.
Did you know that by simply not posting enough or posting at the wrong time you're damaging your growth?
Instagram loves users that get a lot of fan engagement so they reward those that play by its rules to find growth.
The smartest way to go about this is to review what was successful in the past and replicate that.
It's a lot easier than you think.
Thankfully, this is a very simple problem to solve because Instagram provides analytics that shows the best time that your audiences are online.
To access this amazing resource all you need to do is switch your account to a business profile, then check the Instagram insights tab at the top-right corner.
Next, select Insights then Audience, and scroll to the bottom for all the timing info.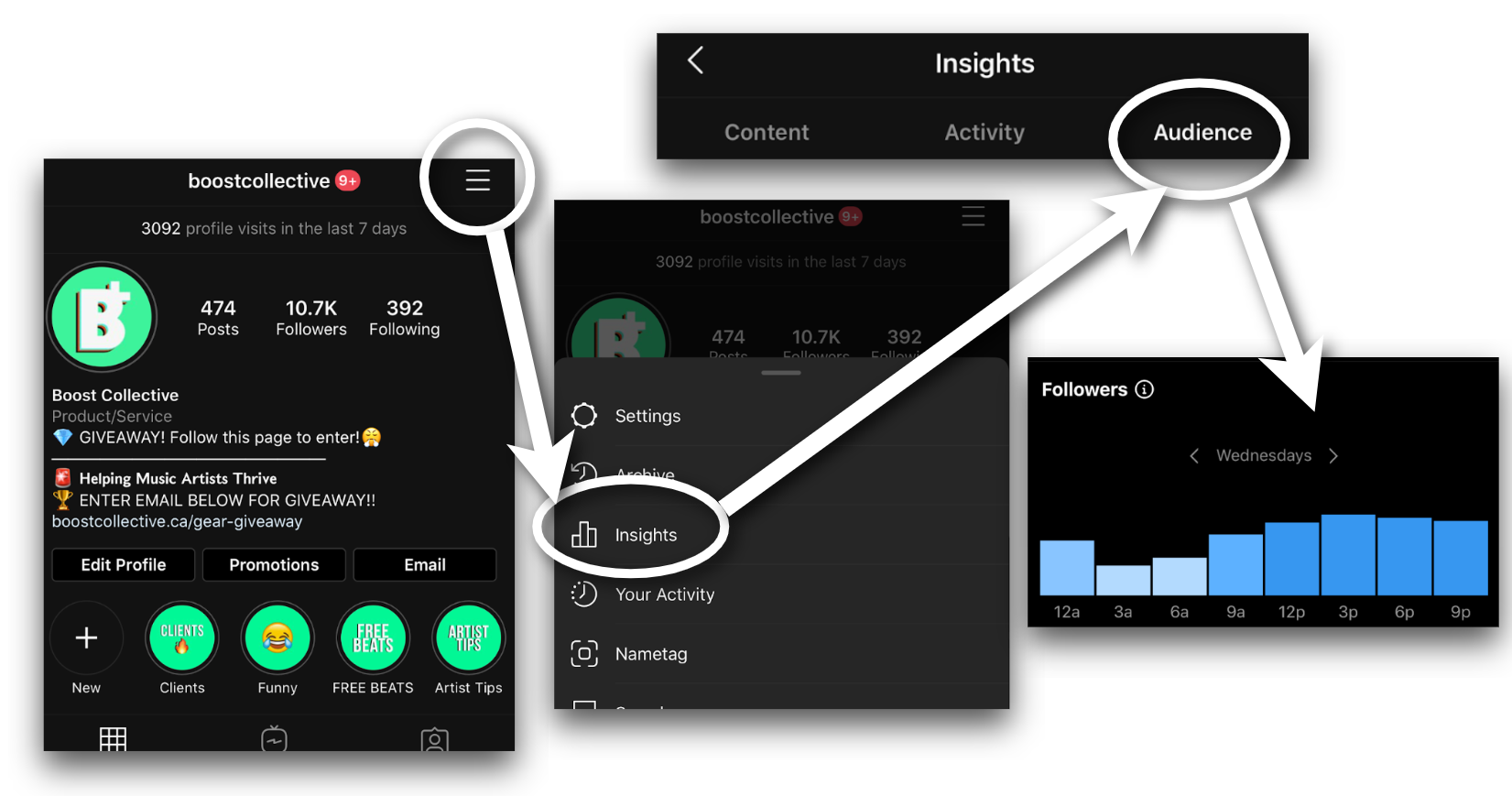 Now you have the information on the best time to post your stories You can plan out your stories for the week and post them during peak hours.
If you're struggling by not knowing what to post check out our Mega Content Deck! It will be a lot of value for you!
the path of gaining new fans
An easy and straightforward way is to just ask for more followers.
Every once in a while ask the viewers to hit that follow button, it's very normal on social media (think of how YouTube content creators constantly ask viewers to subscribe, the same concept.)
Look at it from the viewer's perspective, they might be seeing so much content on their screens that unless they get the extra push to give you a follow it might not even cross their mind.
Giving them the simple direction to follow you gives you a higher chance of them converting from spectator to follower, then later to fan.
A great place to ask for followers is the Instagram captions section on your posts, but if you have the time you can incorporate it into the content you make.
This is so that the people who don't read often captions can still get the direction to follow you.
You don't want them to miss out on the chance of following you simply by forgetting to direct them to your page.
here are some fan INTERACTION HIGHLIGHTS:
Text posts work amazingly for fan engagements and so do story videos.
Everybody likes to feel that their opinions and ideas are valued so asking your audience questions entices them to engage and interact with you.
In the beginning, you may feel kind of strange but you will be shocked at the responses you get through your questions.
An example of a good question is when you're running into an issue or discover something new, your Fan-base has probably run into the same thing so you can ask them questions about it.
Make sure that you respond to all the answers, it would suck if you got a bunch of great replies and you didn't say anything, causing them to not want to respond again in the future.
Try to open up a chat or conversation with anybody that responds.
Treat your Fan-base like your longtime friends and be very casual with them. It will go a long way!
COMMENT! comment! comment!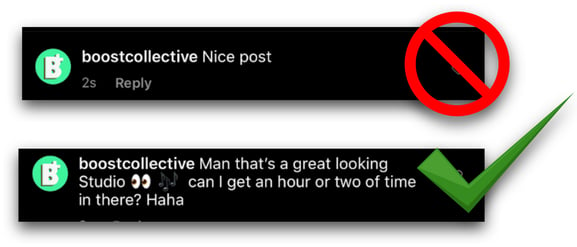 Make sure that whenever somebody leaves a comment, you are responding to it in a quick time frame.
When you ignore it you're giving off the impression that you are not interested in building a community
Make sure you don't ignore comments or leave others ghosted, not only do comment replies help build your fan engagements it also boosts the algorithm!
Don't get lazy and give generic BS responses, people can see right through it.
Try to keep the conversation going as long as it's productive and positive.
It leaves a really good lasting impression.
Remember these are real people out there. Responding without any thought is just as bad as spamming and you already know how we feel about spam.
It does take a little bit of time but as long as you set aside a few minutes in your schedule to respond you should have no issue catching up with comments. The return is worth every second spent.
You can sometimes feel that you have other more important things that need to get done and put off responding to comments, but we advise that you make it a priority and get it done before other tasks.

Make sure that you thank your fan base for their comments and give them something of value.
This creates lasting brand loyalty, creating a welcoming environment for new fans.
INSTAGRAM

tools: the secret weapon you need
One of the best ways to get fan engagement and fan interactions is through Instagram stories.
You should make it a goal to get more viewers on your stories to increase fan engagement.
Instagram has made it easy to interact and engage with fans by providing interactive stickers that can be used for this specific goal.
By understanding exactly what they are and how to use them you will be able to get more fan interactions going on.
The question sticker
This is the best way to spark a conversation. It gives you a great chance to open discussions that your fans may be interested in having.

Many social media influencers use this sticker and you should do the same because it's a wonderful opportunity to open up your brand to outside voices!
The quiz sticker
Why use the

quiz?

sticker?
This is a great interactive sticker because it allows you to do a small trivia for your fans

Your fans can check whether they got the answer correct or not.

It's wonderful for engaging with them on subjects that you know a lot about or are trying to share with them.

It's also great for getting more information about your fans so that you know how to proceed when it comes to content
Countdown sticker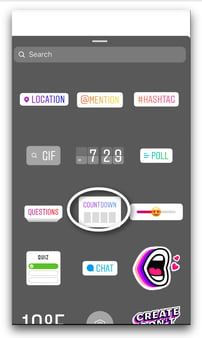 Why use the countdown sticker?
This one works nicely for promoting your music

The way this works is you set an upcoming date and write up a caption for what's going to happen on that date, then the internal clock begins!

This is great for fan interactions because you can keep re-updating and point out that something big is dropping happening soon for the fans.
The greatest thing is that you can implement these in different ways and find a great strategy that works for you to get a bunch of fan interaction going.
don't miss out on killer captions!
Your caption is the purest real estate when it comes to getting further fan engagement on a post.
Each caption is an empty canvas that needs to be filled up to complement the content you're pushing out.
The better the caption is crafted, the better your general followers and fans will be able to relate to it and add to their piece.
Make sure the caption is relatable, funny, etc. Something that will move others to engage with it and take action.
Do you make good music?
Submit your song, if I like it then I'll add it to my Spotify playlist.
I'm taking song submissions of all genres👇

Don't forget to still be HUMAN
Don't treat your social media profile as a place for you to pump and dump content and then dip.
You need to treat it like a nice hangout lounge, for all of your fans to interact with other people that are interested in both your brand and the value it provides.
When you make content and notice that specific people are similar in terms of interest you can try to connect them and build a community around that.
Make sure that you have a very casual tone when you're putting out the content.
Trying to make it super sophisticated makes it difficult to communicate and making it way too casual doesn't give you the authority and seriousness you deserve.
You will find what fits best through testing and using different styles.
Add your personal touch to all the content and make sure that a piece of your branding sticks out with everything posted!
Thanks for reading this, if you enjoyed it (which I know you did) make sure to check out our other blogs!
Join The #1 Platform For Music Artists.
We're starting a revolution - and putting music artists (like you) first.
Boost Collective is a must-join platform for music artists.
Join the rebellion! and get free music distribution, free music promotion, and more.
We're on a mission to change what is possible in the music industry and we need you!